When you just start your career as a backpack buyer and negotiate with your supplier, they may use 600D Nylon, 100T Polyester, 150GSM Polypropylene, and other industry terms. How to make your supplier think you are a professional and knowledgeable buyer and don't dare to quote randomly? I have spent a lot of time organizing this article on related knowledge and hope this article can help you.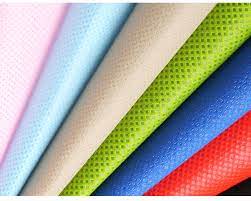 1. Nine Popular Types of Backpack Fabrics
1.1 Cotton canvas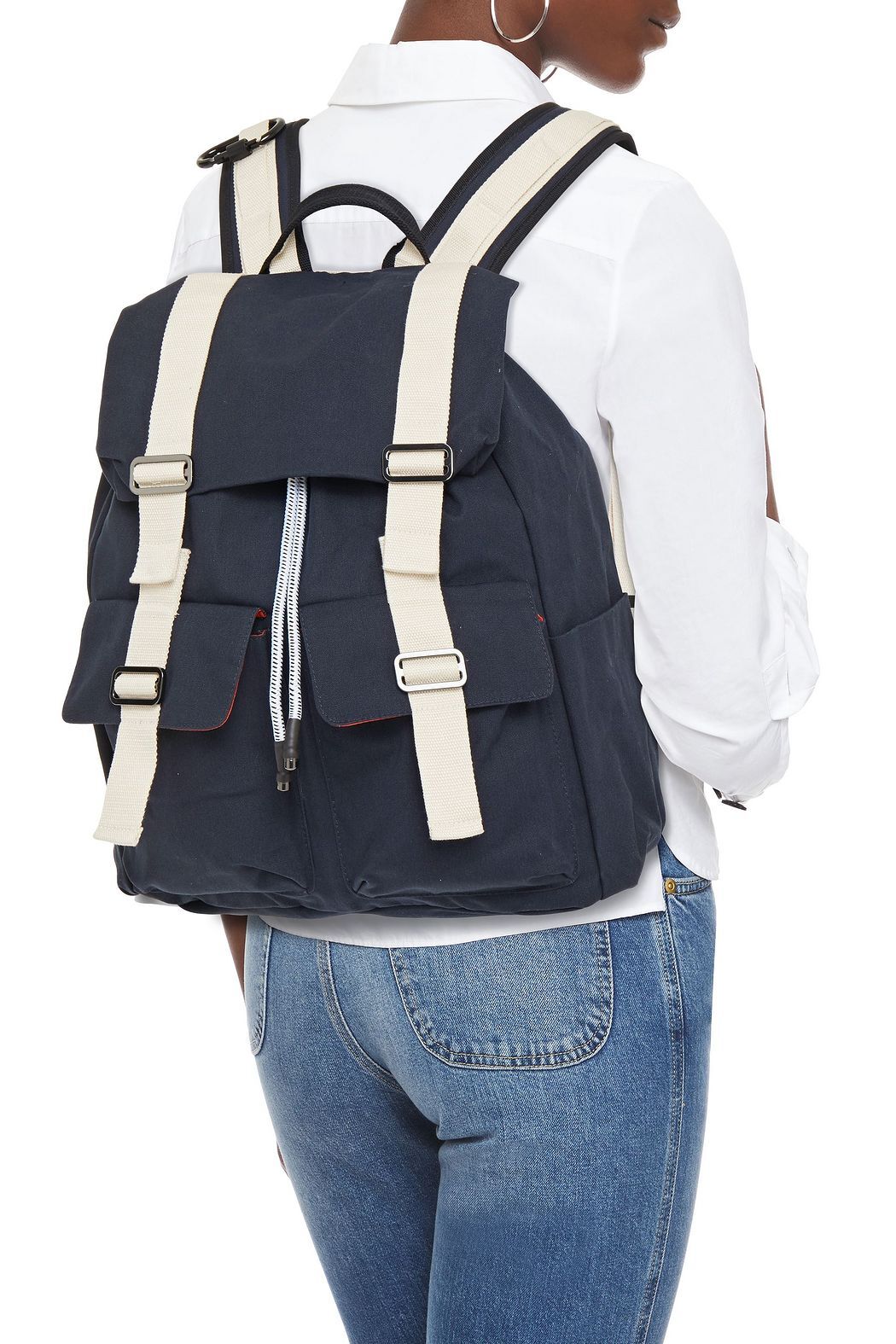 Cotton canvas was the most common backpack material in the past. It is suitable for all types of bags, from casual handbags to messenger bags. In war movies, soldiers mostly use backpacks made of cotton canvas to carry their belongings. Cotton canvas backpacks are less common now, today's backpacks have switched to non-cotton fabrics such as nylon and polyester. The manufacturer now mixes cotton canvas with other synthetic materials, but it is still not waterproof.
Pros: Sturdy, fashionable.
Cons: Poor air permeability, there's usually only neutral color, more expensive, wear faster, heavier than other materials, not waterproof. If it is not dried before storage, it may rot and decompose.
1.2 Nylon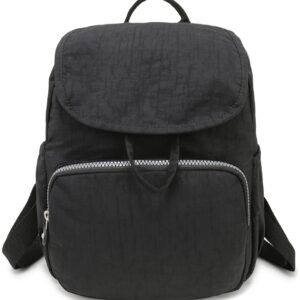 Now, nylon is one of the most useful synthetic fibers. Nylon is strong and durable and is far superior to cotton at keeping your perishables dry. Therefore, nylon has replaced cotton canvas and has become the main material of today's backpacks. It is a polymer that can be formed into various shapes and fibers by melt processing. Nylon is a waterproof material; therefore, many things are made of nylon, such as umbrella jackets and backpacks. Although nylon has better waterproof properties than cotton, it has a tendency to tear when pierced. However, this can be solved by implementing various weaving and sewing patterns. In addition to being able to be woven, one of the reasons nylon is so popular in backpacks is that it is very strong and durable. The nylon material maximizes the age of the backpack. In addition, a backpack made of nylon can protect your laptops, tablets, books, and other valuables from rain. So nylon backpacks are very popular because they are strong, durable, waterproof, and tear-resistant.
There are two famous types of nylon: ripstop nylon and ballistic nylon.
Ripstop nylon: Using special reinforcement technology, it is more durable than a nylon backpack, making it tear-resistant. In addition, it is a famous and popular material used by many companies and brands. It has the iconic "grid" pattern. Ripstop nylon is now very common, especially for camping and hiking backpacks, it sews a thicker thread directly into the nylon at close intervals. High-quality sports equipment such as lightweight tents, sleeping bags and hammocks tend to use tear-resistant materials to reduce fabric wear.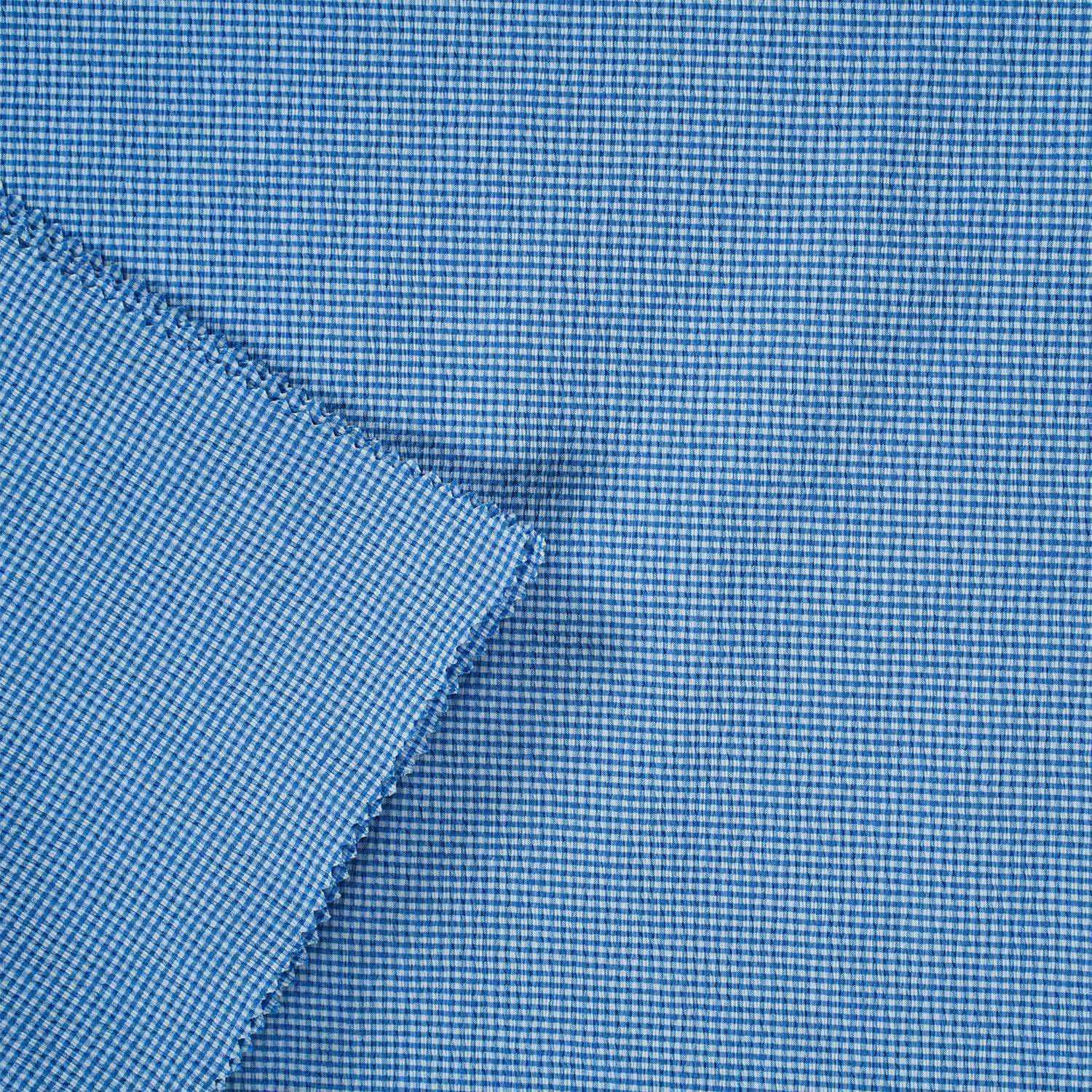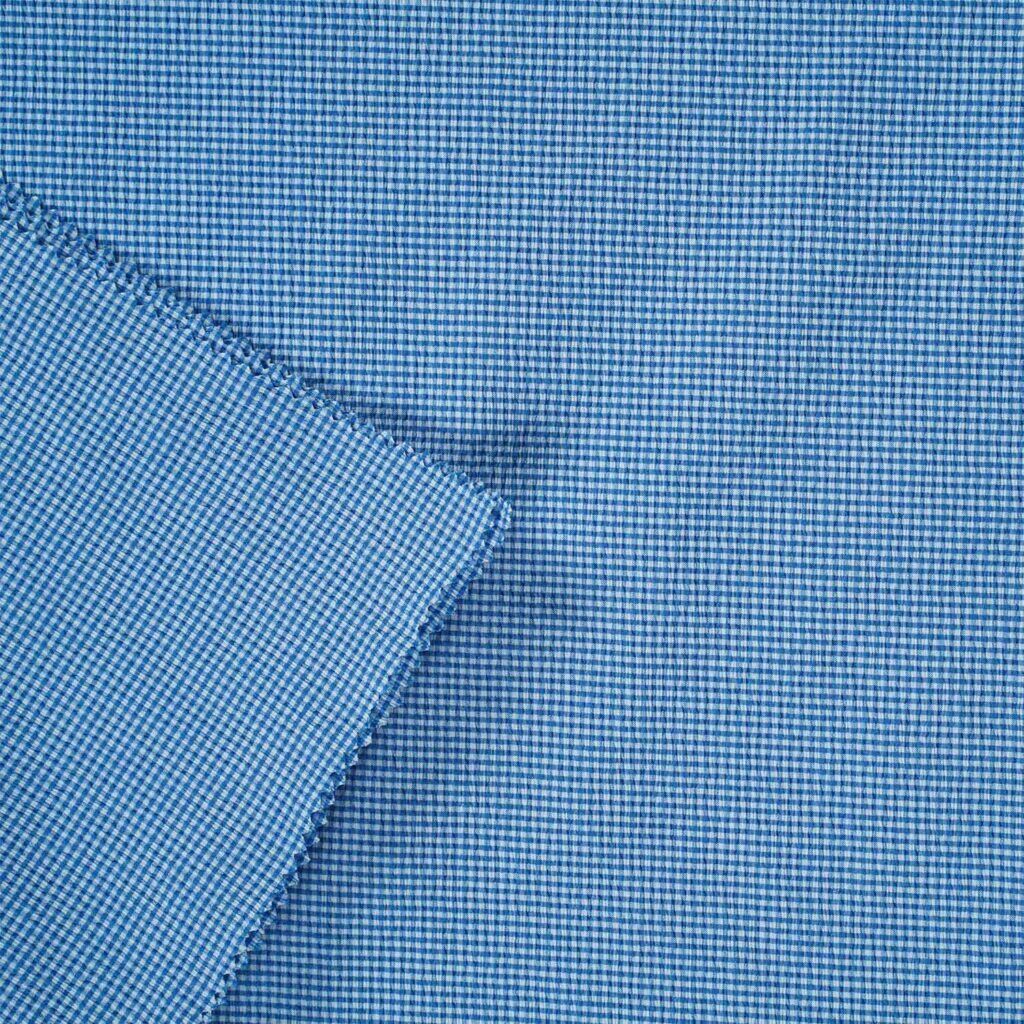 Ballistic nylon: This is thick and durable nylon originally designed by DuPont for military clothing during World War II. It was designed to protect its wearer from flying debris and fragments caused by bullets and shells. The term is usually used to refer to any nylon fabric made of "ballistic weave", usually 2×2 or 2×3 basket weave. It is easy to clean, so it is often used in functional travel bags and soft-sided suitcases. Now it has gained a new life as a backpack fabric because of its incredible durability and excellent tear resistance.
Pros: Waterproof, lightweight, non-flammable, tear-resistant, durable, and can resist other common backpack problems such as mold.
Cons: A little expensive, not fashionable enough, easy to get dirty.
1.3 Polyester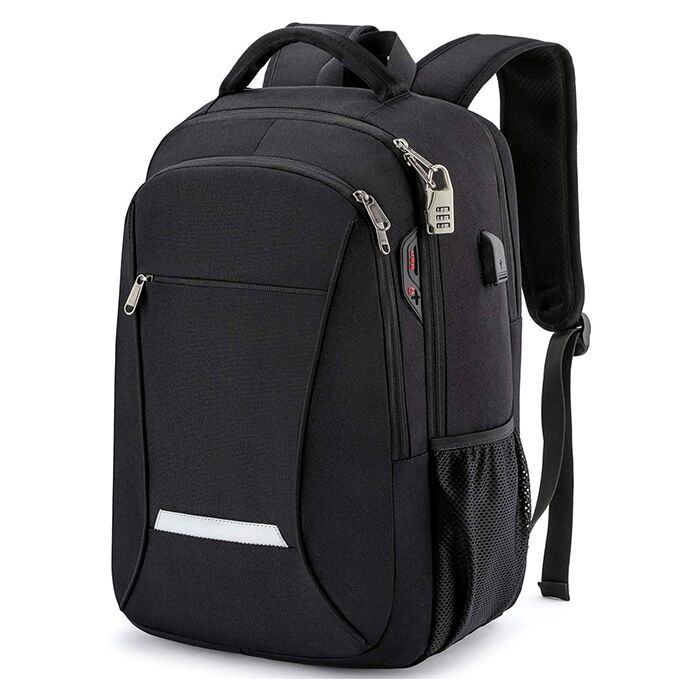 In addition to nylon, polyester is currently the most commonly used fabric. Polyester is another plastic-based fabric, the world's most versatile synthetic fiber. It is very durable and wear-resistant, and will not react to many chemicals and dries quickly. It is not easy to wrinkle, and it's strong and light. This makes it the preferred fabric for school bags, many schools and travel backpacks are made of polyester material. Polyester is cheap, accessible, and not easy to fade, but it is not as durable as nylon. Therefore, polyester backpacks purchased in stores are often cheaper than similar nylon products. Polyester fabric has strong UV resistance, so if you are working outdoors, hiking or doing some activities that are exposed to constant sunlight, then I recommend using a polyester backpack.
Pros: Very lightweight, waterproof, cheap, fast drying, not easy to wrinkle.
Cons: Not as durable as nylon, airtight, and difficult to remove stains
1.4 PVC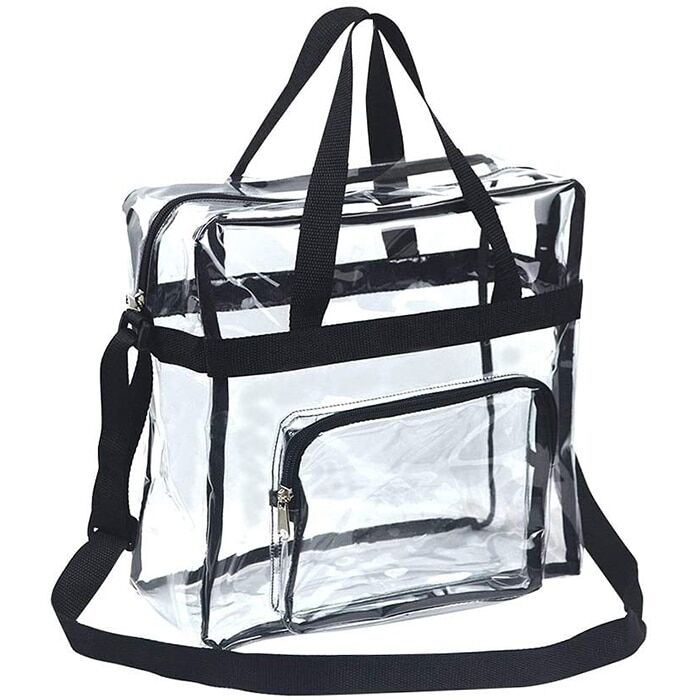 PVC is a material called polyvinyl chloride. It's widely used in backpacks. PVC material is waterproof, tear-resistant, and flame-retardant. So it is a durable material. In modern society, the PVC backpack is a symbol of fashion, because it can create a unique transparent or candy color that looks shiny and stylish. It can be seen everywhere, the price is relatively cheap, and there are many colors to choose from. However, PVC backpacks are not flexible, so you'd better put lighter things in them.
Pros: Durable, lightweight, low cost, waterproof, more color options
Cons: The appearance is not high-end, no elasticity, and the bearing capacity is limited
1.5 Cordura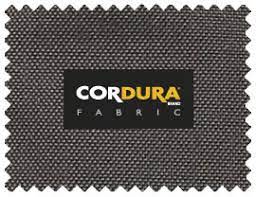 Cordura is another polyamide synthetic material made of nylon and cotton. Originally created and designed by DuPont for its own products. Because it is a kind of rough nylon fabric with a high denier and dense weave structure, it is waterproof, abrasion-resistant, and puncture-resistant. Today, Cordura is used as a material brand. Cordura backpacks are more durable and wear-resistant than other backpacks, but they are also more expensive. When you see Cordura in your backpack material, you should know that you are getting high-quality materials. If you want a fabric that can withstand any challenge, Cordura should be your first choice. Cordura fabrics are used in consumer products that require fabric durability, abrasion resistance and strength, such as military backpacks.
Pros: Very sturdy, waterproof
Cons: Heavy, high cost, not easy to obtain
1.6 Kodra
KODRA is a fabric produced in Korea. To a certain extent, it can replace CORDURA. It is said that the inventor of this fabric originally wanted to study how CORDURA was spun, but in the end, he did not research it out but invented a new fabric, which is KODRA. This fabric is generally woven with Nylon, and the fiber degree is also used as the strength standard, such as 600D and 1000D. There is a coating on the reverse side, similar to Cordura. It's known for its durability and abrasion resistance and is very suitable for making backpacks.
1.7 Polypropylene(PP)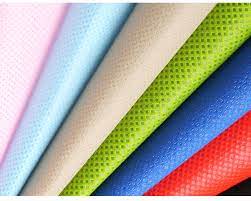 Polypropylene is a very widely used plastic with a high melting point and water resistance. It is also a strong material and has tear resistance. PP does not absorb water and dries quickly,it is more hydrophobic than polyester. It is a good insulator because it cannot effectively transfer heat. The UV resistance of PP is not as good as other fabrics and may begin to decompose or fade after prolonged exposure. Therefore, PP is mostly made into handbags or drawstring backpacks, rather than school bags.
Pros: Easy to clean, durable, antibacterial, light and waterproof
Cons: Weak anti-ultraviolet ability, flammable
1.8 Demin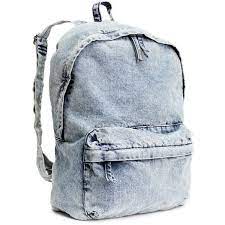 Many designers like to use denim to make backpacks and think that denim backpacks are very fashionable. Denim is woven cotton fiber. It is very strong and tear-resistant.
Pros: Fashionable, affordable
Cons: Not waterproof, easy to fade, small load-bearing
1.9 Mesh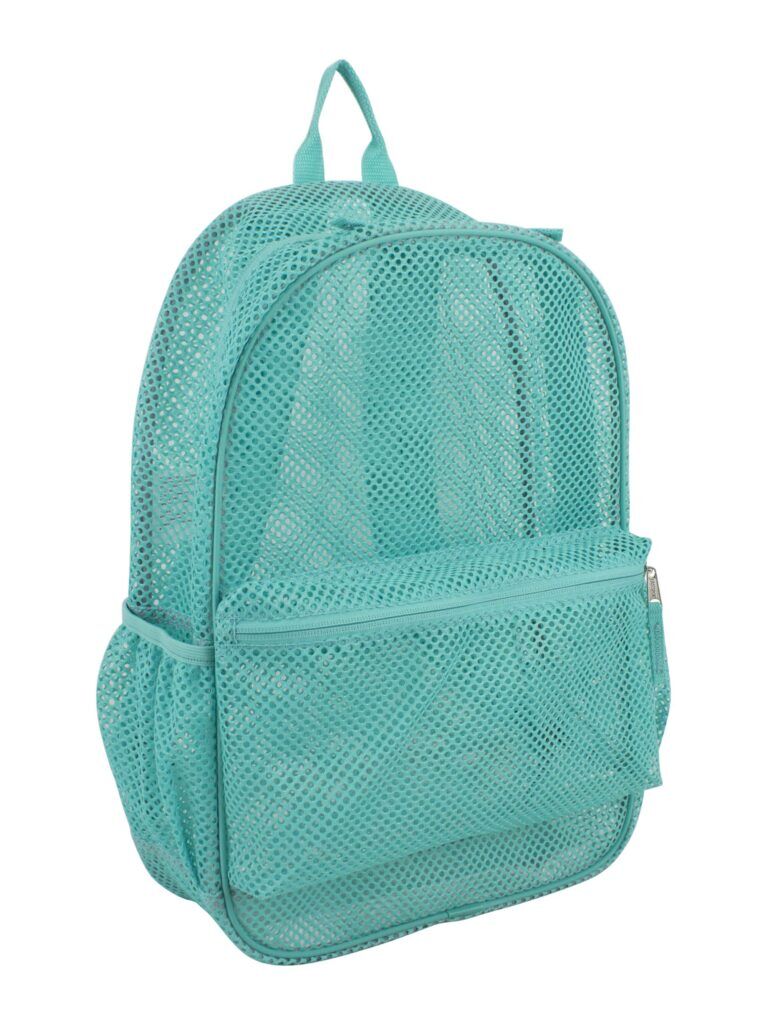 Most are made of nylon or polyester. It's light, thin, strong, very fashionable, and can be made into a variety of styles.
Pros: Stylish, durable and light
Cons: Not waterproof
2. Strength/Density of the Fabric
In most cases, you will see a lot of letters and numbers related to the materials used to make the backpack, for example, 600D nylon 100T polyester 150GSM polypropylene, and many other variations. What do they mean? Go on reading and you will find out the answers.
What is fabric density?
The fabric density helps explain the thickness of the textile and is given in grams per square meter. It indicates how many fibers are in a square meter so that we can determine the strength and thickness of the fabric. Obviously, a thicker fabric will have a higher density, and the fabric density provides a measure of the basis weight of the fabric.
2.1 Denier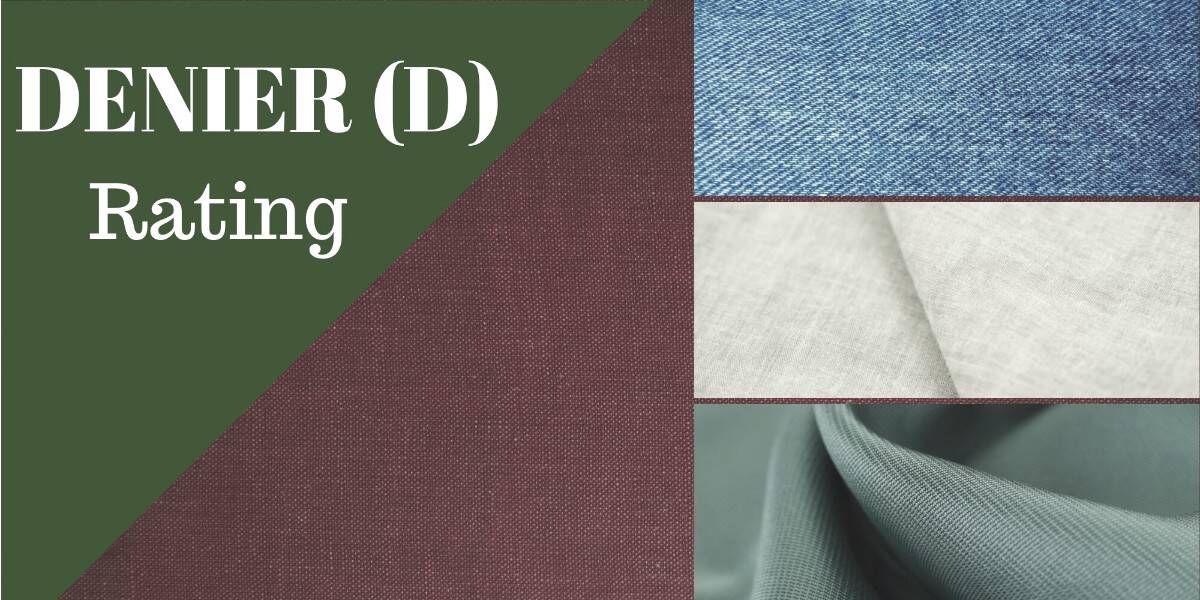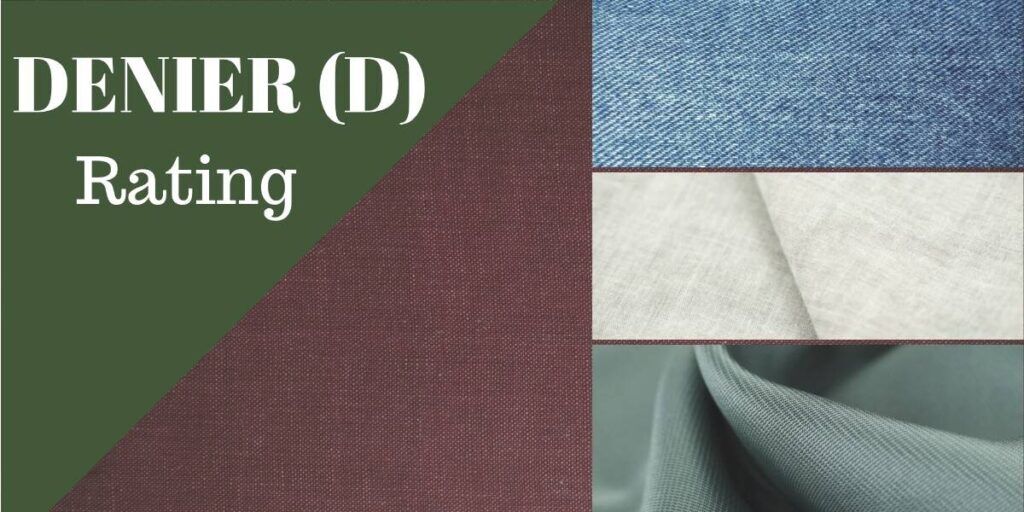 Denier is a very complicated measurement of the length of a material. It is calculated based on the specific length of the yarn (9000m). Higher denier means heavier fiber. When you see a backpack made of 600D nylon or 600D polyester, it means that 9,000 meters of fabric weigh 600 grams. The higher the denier, the stronger the fabric. If you are comparing the same material, heavier fiber usually means it is stronger. But this does not apply to different fabrics. For example, under all conditions, 650D nylon is stronger than 450D nylon, but 450D nylon is stronger than 600D polyester. In addition, the coating, backing, and different braids of the backpack can be used to increase the strength and wear resistance of the material.
2.2 Tenacity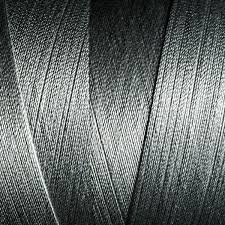 Tenacity is the strength of the yarn. According to ASTM (American Textile Manufacturers Association), tenacity = breaking load/unit length, which is expressed in grams/denier (g/d).
The tenacity of nylon is generally higher than that of polyester. Nylon backpacks are available in Type 6 nylon (low tenacity of 3–6 g/d) or 66 type nylon (high tenacity of 6–9.5 g/d). Although nylon 66 is stronger, nylon 6 is the most commonly used type in backpacks.
2.3 Stitching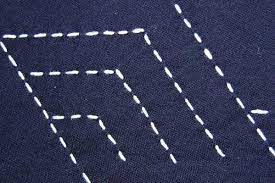 A stitch is a circle or loop of thread or yarn, which is the basic element in weaving. The stitches are measured per inch. Usually, backpacks have 6-10 stitches per inch. Below 6, the backpack may not have enough strength. More than 10 will can also result in a decrease in strength because interrupting the thread will lose structural integrity. This is important for load-bearing areas, such as where the shoulder straps connect to the main body of the backpack. The stitches around the shoulder straps are very important, and you should pay more attention to them during inspection to ensure they are in perfect condition.
2.4 T(thread count)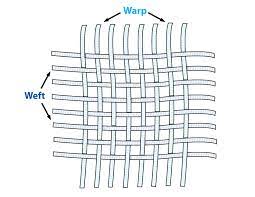 The thread count is the number of threads in a square inch of fabric. Generally, higher numbers usually mean stronger fabrics. It is a measure of the tightness of the fabric weaving. It is calculated by adding the number of lengthwise (warp) and widthwise (weft) threads in a certain area. It provides another indicator of strength. When compared within the same fabric, more thread count shows more strength. The thread count of a backpack range may be several hundred T or above. In addition, the quality of the actual threads—what they are made of and what type they are—should also be considered, not just how many they have.
2.5 GSM(grams per square meter)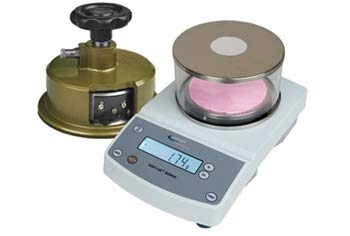 GSM stands for Grams per Square Meter (g/m2). If you take a piece of material that is one meter by one square meter and weigh it in grams, it is the weight of the fabric. It serves the same purpose as denier and thread count. The higher the value, the greater the strength and durability of the fabric. Manufacturers will set GSM targets based on product usage, weaving methods, and required costs. The normal tolerance of GSM is +/- 3%. Therefore, the weight of the 500 GSM material can vary between 485 and 515 GSM.
3. Conclusion
Backpacks are made of different materials and have different styles. If you have any questions about the backpack, please feel free to contact us. Airscape Textile looks forward to hearing from you and we will answer your questions as soon as possible.
We are Airscape Textile, a professional bag supplier in China, we produce and customize various kinds of bags and backpacks. If you want to source bags from China, please feel free to Contact Us.