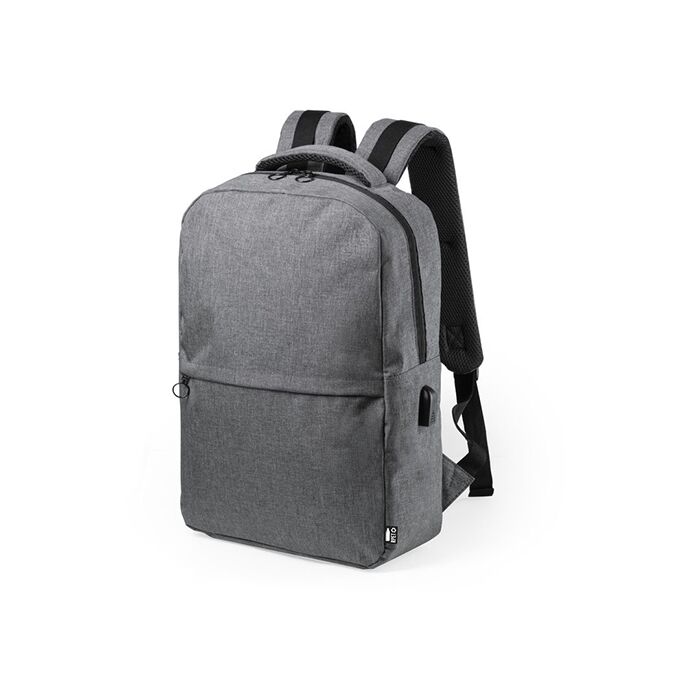 As a bulk buyer, the product analysis that the supplier gives you says this backpack has Padded Adjustable Straps, Interior Organization Pockets, Headphone Port, etc.
Laptop Protector Pocket, Reinforced Base, Cell Phone Sleeve and many other parts in a backpack all affect the price and quality. What kind of structure should you choose? How to buy a moderately cheap backpack with great durability? After reading this article, you will understand the different important parts of the backpack.
1. The traditional compartments of a backpack
Backpacks are made up of different compartments. What are the compartments and components of a traditional backpack? Knowing these will help you to use your backpack better.
The following are the most important and common compartments and components of a traditional backpack.
1.1 Main Internal Compartment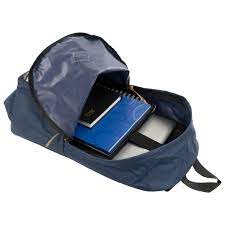 The main compartment of the backpack can store books, clothes, and all other items. This compartment can be further divided into several smaller sections for laptops, documents, and other items.
These smaller sections help you to easily separate the items in your backpack and quickly find the items you need, but not all backpacks have these smaller sections, and some have only one main compartment.
Most modern backpacks will have multiple smaller compartments within the main compartment. This greatly increases the practicality and convenience of the backpack, and these compartments can be very useful when you are carrying a lot of stuff.
1.2 Main Compartment Zipper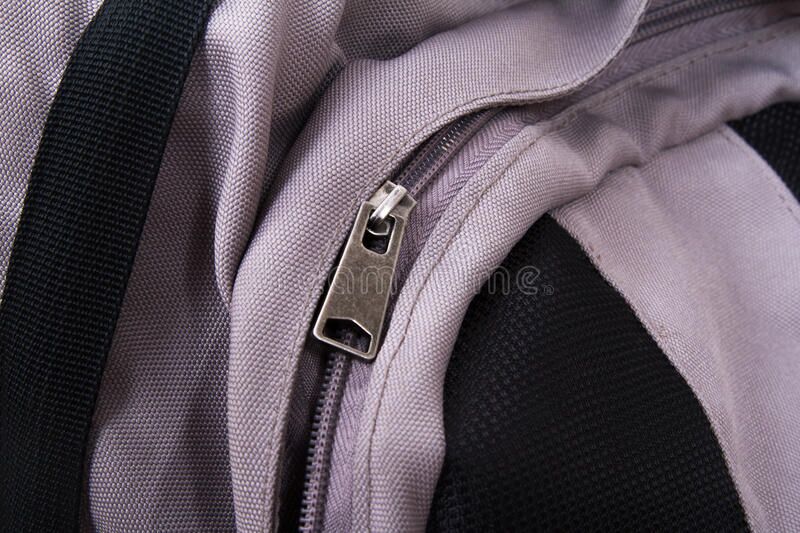 The main compartment zipper is also an important part of the backpack. Backpacks are not disposable, rather they are used repeatedly in everyday life and the most frequently used component is the main compartment zipper. Over the years of using a backpack, you will have come across a situation where the main compartment zipper has broken or fallen apart.
This is especially true when the backpack is often stuffed to the brim, as the zipper can be cracked open or not pulled. This main compartment zipper, therefore, needs to be very strong as this zipper is responsible for closing and keeping everything in the main compartment.
Most modern backpacks use high-quality zippers that will last for many years.
1.3 Front Pocket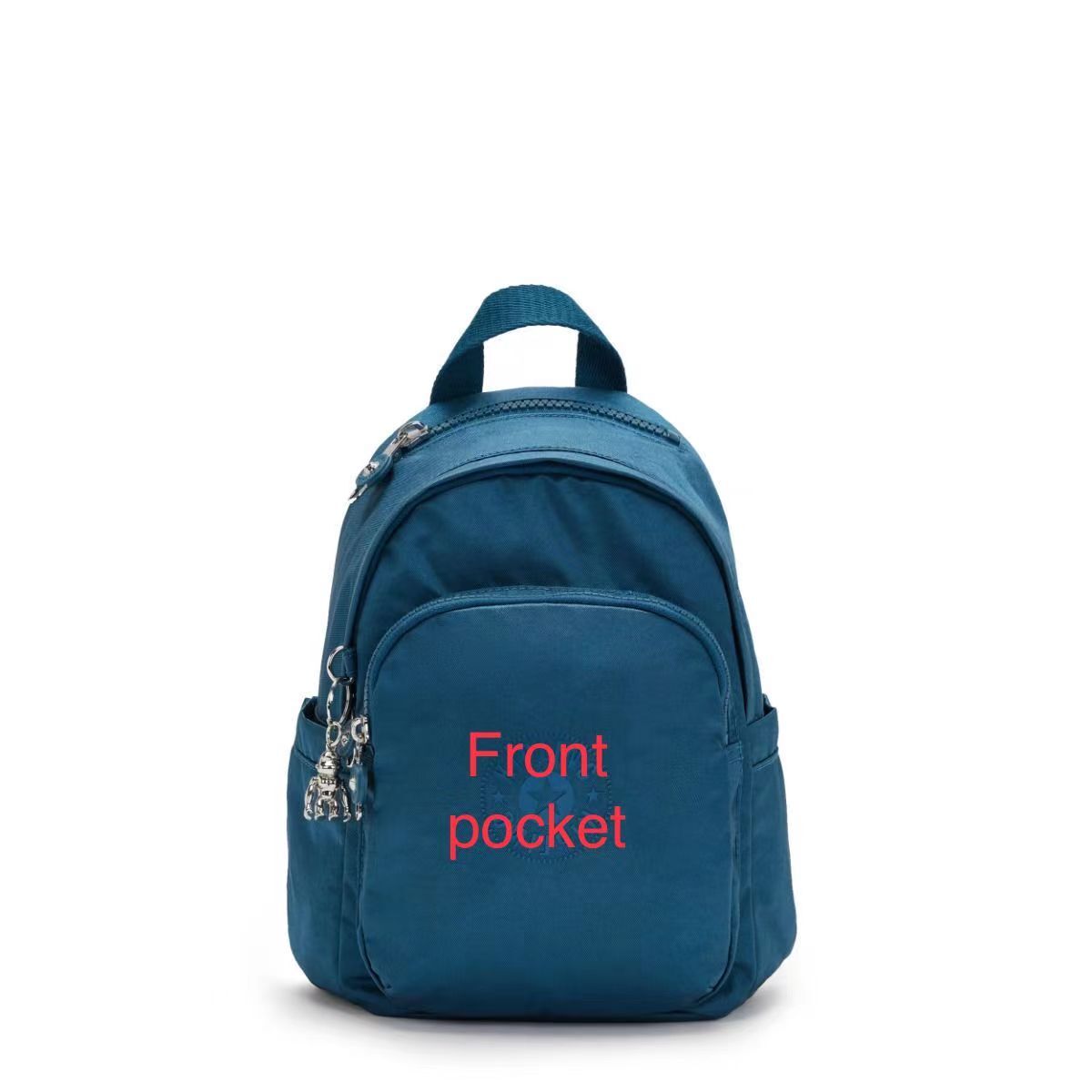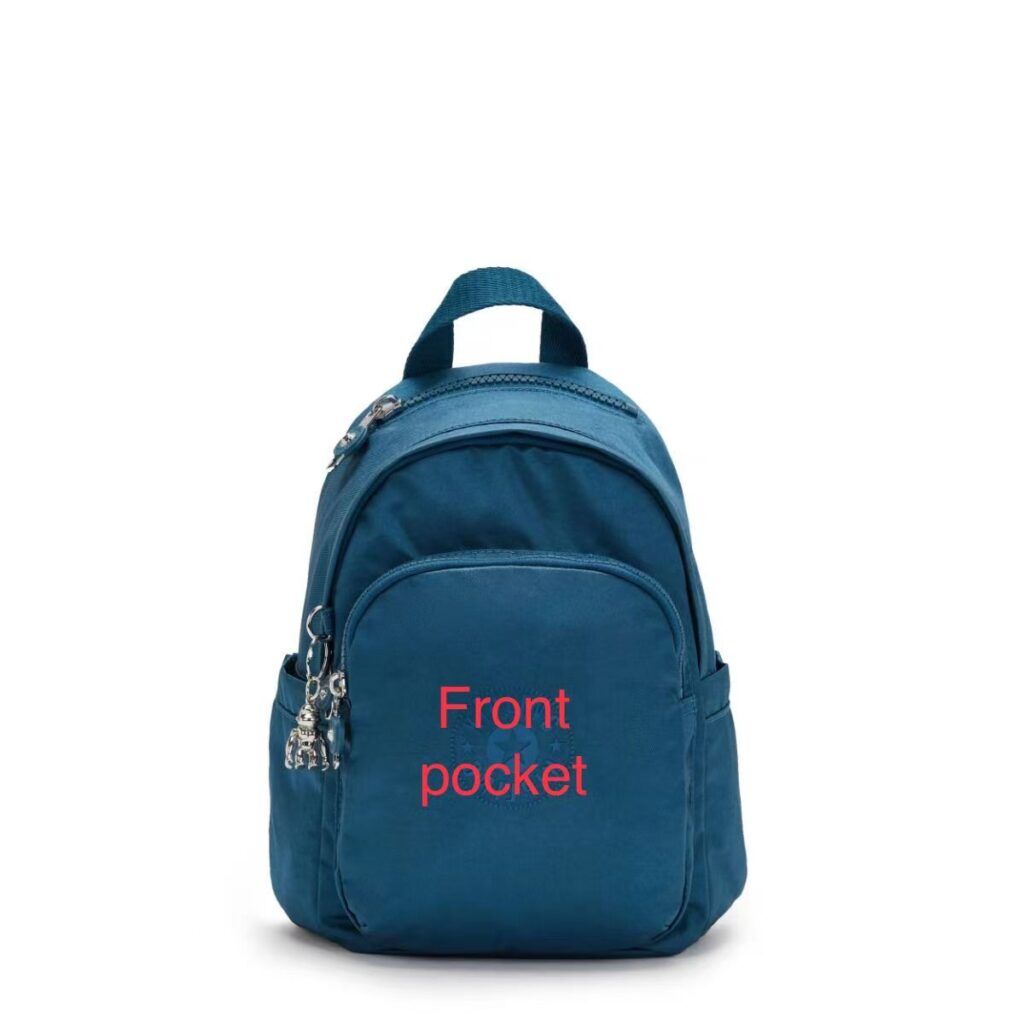 Whether you're off to school or on a camping trip, you can easily store small, important items in the front pockets of your backpack for easy access. These front pockets are designed to carry everything from tissues to keys and other items that you need to use in your daily life or on your travels.
These front pockets are designed to withstand normal daily wear and tear and will not show any damage over a long period of time.
1.4 Side water bottle holder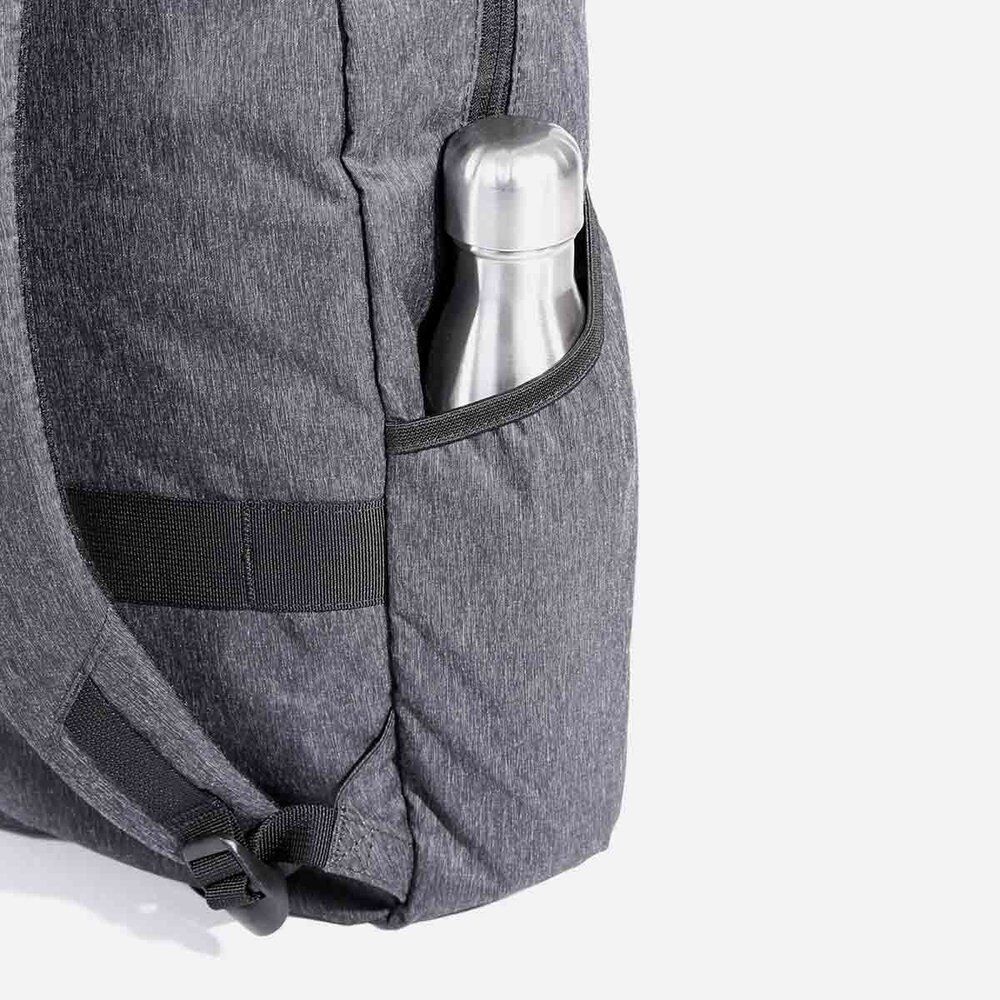 Whether you're going to the gym or to school, you'll need to carry a water bottle. The backpack's side water bottle pocket makes it easy to carry your water bottle without having to put it in the main compartment so as to avoid it leaking and getting your other belongings wet, and it's also very convenient when you want to drink without having to look in the main compartment.
This pocket is generally designed to be waterproof and can be used to carry large water bottles.
1.5 Internal organization pockets
Each backpack comes with internal pockets to keep small, important items in the backpack so that you can easily find them without having to turn out all the items in the main compartment to find these small items. For example, your keys, lipstick, etc. With these internal pockets, you can easily manage these small items without worrying about losing them!
1.6 Laptop protective pocket
Want to carry your laptop safely in your backpack? How do you protect your laptop from being bumped during carrying? Modern backpacks have long solved this problem, with backpack laptop pockets that make it easy to protect your laptop, tablet or other sensitive devices without worrying about damaging the screen or the integrity of the device.
Backpacks designed for work and travel are often equipped with a separate and secure laptop compartment. Laptop compartments are designed with extra padding and Velcro to keep your laptop secure.
1.7 Adjustable shoulder strap with padding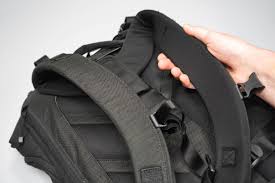 The adjustable padded shoulder straps are the most important part of the backpack and can help take some of the load off the shoulders. This is especially true for backpacks used on hikes or climbing. A backpack with one strap looks trendy but is not suitable for holding too much stuff or for carrying outdoors.
1.8 Top grip handle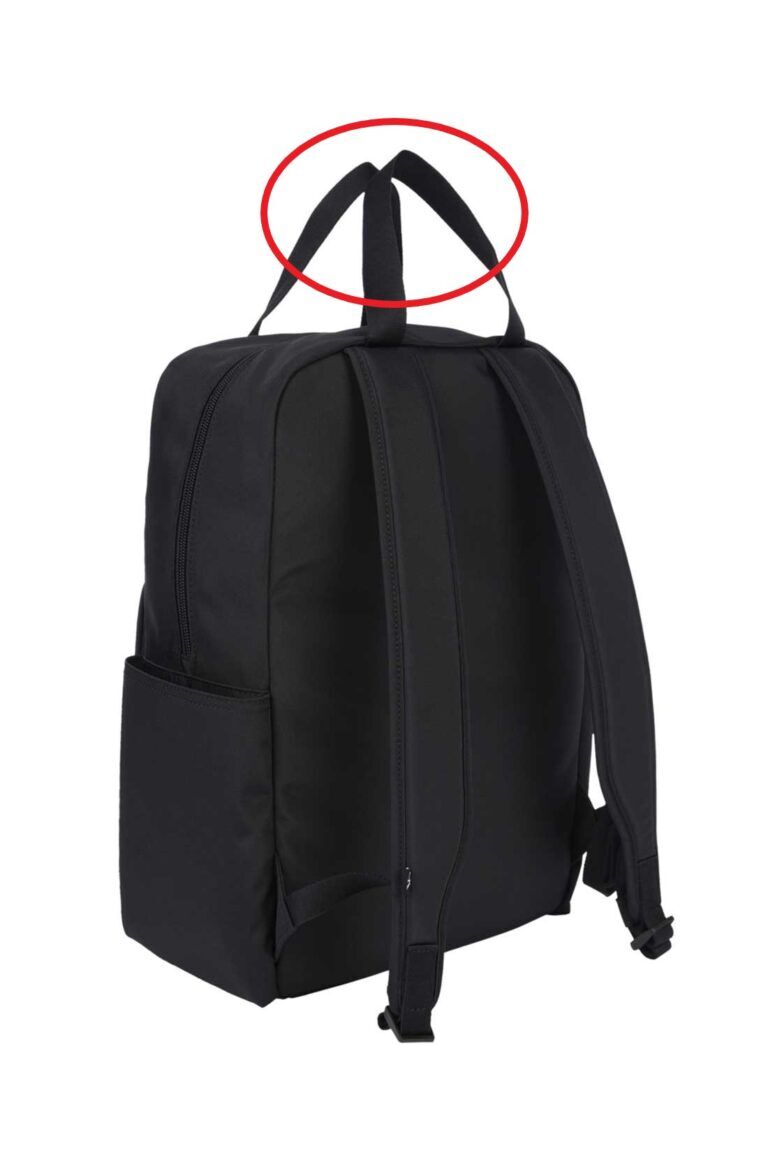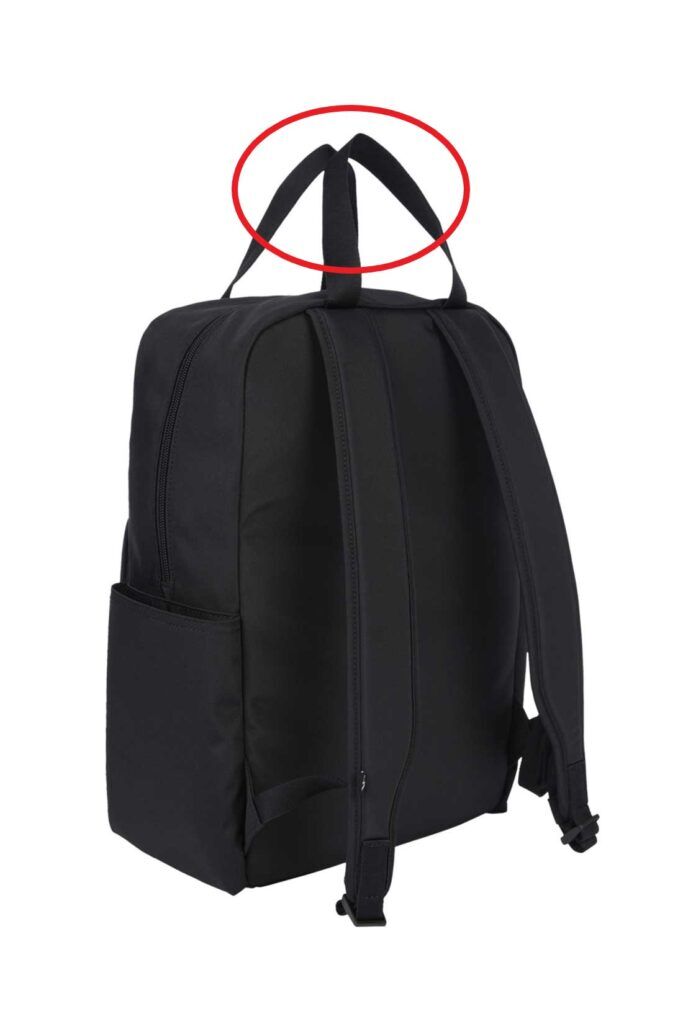 Most backpacks come with a handle located between the shoulder straps, that is, the top grip handle. The top grip handle gives you an alternative to carrying a backpack instead of on your back, but of course this is only possible if you are carrying lighter items. Top grips need to be of very good quality to carry heavy items in a backpack, otherwise you will end up with a torn grip.
1.9 Ventilated mesh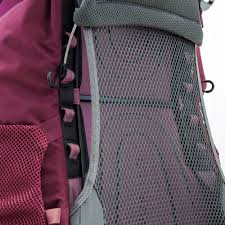 The ventilation mesh helps to keep the whole pack smoothly ventilated. This is very important in the summer months when you don't want your back to be full of sweat.
2. The special parts of a backpack
2.1 Earphone port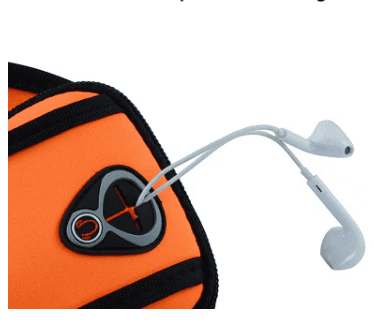 Many backpacks are equipped with an earphone port. This allows you to carry your mobile phone or your MP3 in the bag and at the same time be able to connect it with earphones and enjoy great music on your commute to work or on a hike. This way, you don't have to hold your big phone in your hands or stuff it into your trouser pocket. Often backpacks with a headphone port will also have a small pocket for your phone.
2.2 USB port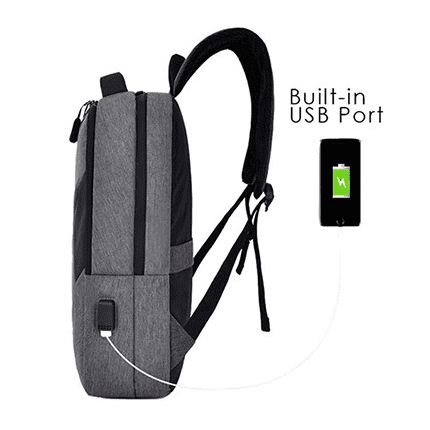 Do you want to use your mobile power to charge your phone without holding the power in your hand? With the USB port, it is easy to charge your phone inside your backpack!
This USB port can transmit high-quality and ultra-fast signals. The design of the port also complies with modern rules, enabling high-quality data to be transferred from one end of the port to the other.
2.3 Cell Phone pouch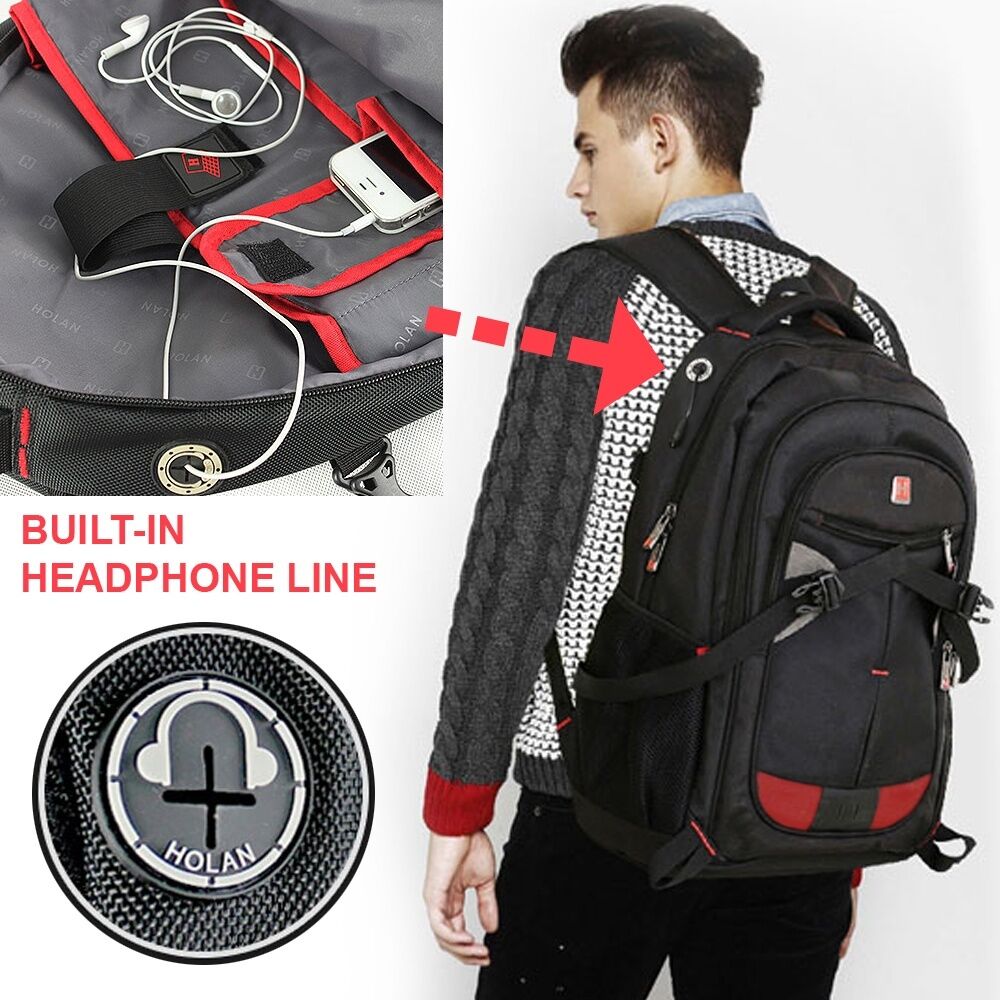 Most modern backpacks offer a mobile phone pouch, which makes it easy to carry your smartphone without having to hold it in your hands on long journeys and also to avoid any damage.
Phone pouches are designed to keep your phone screen safe with the help of extra padding.
3. Conclusion
That's all we have to say about the basic construction of a backpack. We'll be covering the rest of the backpack construction later, so stay tuned for more articles.
If you would like to know more about the construction of a backpack, or if you need a customized backpack, you can leave a message under this article. My company can make any kind of backpack, if you are interested, contact us now!