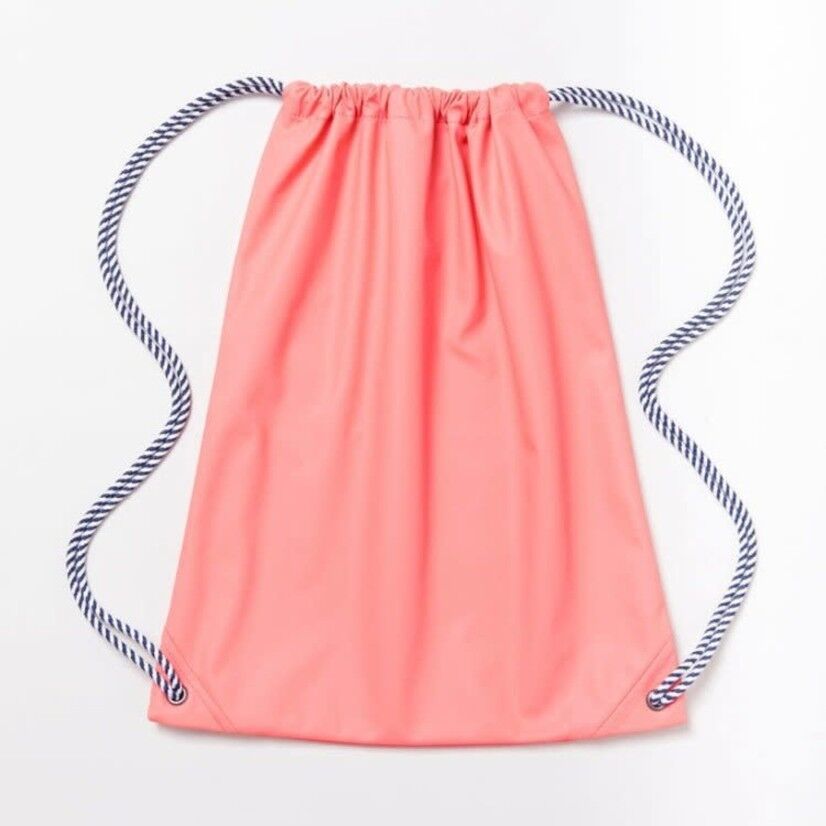 Drawstring bags have become a popular choice for students and gym-goers alike, providing an easy way to carry all your essentials in one convenient package. With drawstring bags, you can go from school to the gym without having to switch out your bag or lug around extra items. There are many drawstring bag designs available, each with its own unique features and advantages. From waterproof materials and adjustable straps to multiple compartments, these bags offer something for everyone. But before you buy one of these drawstring bags for yourself, it's important to understand the pros and cons of each type so that you can make an informed decision about which is right for you. In this article, we will explore the different drawstring bag options available on the market today as well as their respective benefits and drawbacks. We will weigh out the convenience factor of drawstring bags versus their durability and affordability in order to determine if they are truly worth investing in or not.
1. Introducing drawstring bags
About the drawstring bag, we have introduced it in detail in the previous article, you can click on the link to review, An Expert Guide to Becoming a Successful Wholesaler of Drawstring Bags.
2. The features and designs of drawstring bags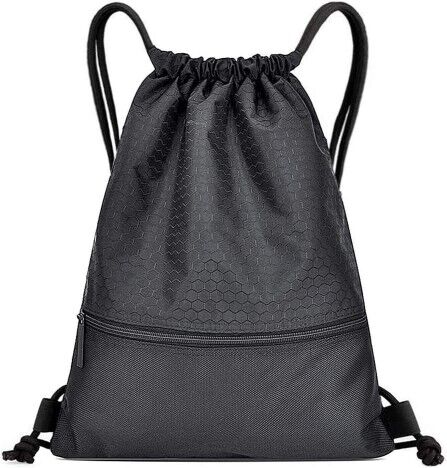 Looking for the perfect bag? Drawstring bags are a great option due to their versatility, functionality and variety of designs. From unique shapes to fun prints and fabrics, there is surely something that you can find which fits your needs! Consider features like extra pockets or air mesh panels for added storage capacity; or look out for stylish finishes such as faux leather accents – whatever it is that catches your eye. Here are some of the features and designs that you can consider when choosing a drawstring bag:
Waterproof material: Whether it's a rainy hike or an unexpected splash, you'll be glad for waterproof materials when using your drawstring bag out of the doors. Strong fabrics such as nylon and polyester can keep the contents dry with their slick coating that repels water like magic!
Adjustable straps: With drawstring bags, you can easily adjust your straps to the perfect length! Whether it's rope, fabric or leather – adjustable straps are ideal for a comfortable fit that evenly distributes weight. No more uncomfortable shoulder and back pain when carrying around heavier items in your bag – optimal comfort is just one strap adjustment away.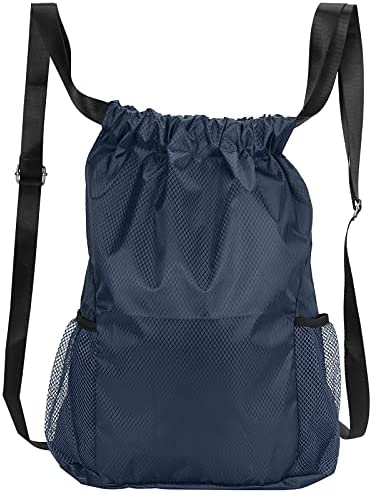 Multiple compartments: Drawstring bags are the perfect companion for organizing any outing, no matter what type of items you need to bring along. From phones and keys to water bottles or even wet clothes, these useful packs come with multiple compartments so that each item is easily accessible when needed. Whether it's interior pockets or exterior ones – or a separate compartment just for shoes – drawstring bags will help keep your belongings in order wherever life takes you.
Mesh panels: Equip your drawstring bag with mesh panels for convenience and breathability. With these, you can quickly identify the contents of the bag without opening it up, perfect if you're carrying gym gear or a wet towel and need to ventilate them.
Reflective accents: Add some reflective sparkle to your drawstring bag with accents designed for visibility during those low-light runs. Not only will you be more seen, but also stand out in style.
Fun designs: From classic solids to vibrant patterns and prints, having a drawstring bag is the perfect way to express yourself! Whether you choose an existing design or customize your own with initials, names, or even favorite quotes – there's no limit when it comes to adding some fun flair.
3. Pros of drawstring bags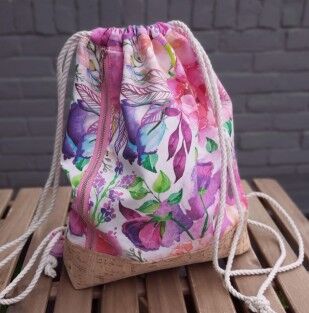 Convenience: Drawstring bags offer tremendous convenience and have become an essential accessory for many activities. Their lightweight, easy-to-carry design combined with the drawstring closure makes them perfect for trips to the gym or long hikes when you need your hands free.
Durability: Drawstring bags offer effortless convenience and dependability, thanks to their construction from heavy-duty materials such as nylon, polyester or canvas. Their superior durability makes them a cost-effective choice for daily use – your investment will remain intact longer.
Affordability: For those looking for a stylish and functional bag without putting too much strain on their budget, drawstring bags may just be the perfect option. Not only are they trendier than regular backpacks or messenger bags – but more affordable as well.
Versatility: Drawstring bags are the perfect companion for any active lifestyle. Whether you need a bag to fit your textbooks, gym clothes or hiking supplies – these versatile carriers can handle it all! Make sure that wherever life takes you, a drawstring bag is always there by your side.
4. Cons of drawstring bags
Lack of protection: While drawstring bags are convenient, they may not be the best choice when it comes to protecting your belongings. Unlike backpacks and messenger bags that close securely with zippers or buttons, these simple sacks offer little in terms of safeguarding items from external hazards such as being dropped or bumped around.
Limited capacity: Drawstring bags may be perfect if you only need to transport a few items, but don't count on being able to fit anything more than the essentials – they're great for convenience yet can become fairly limited when it comes packing larger or bulkier objects like laptops and textbooks.
Uneven weight distribution: If you need to carry heavier items in a drawstring bag, always be sure that the weight is evenly distributed across your back. Unfortunately, some bags may not have straps for proper support, so adjustable ones are recommended. You can also make an effort to shift and balance the load yourself if necessary – it's worth taking extra steps for comfort and safety.
Style limitations: Drawstring bags are the ultimate casual accessory, perfect for weekend errands or a beach day. However, their laid-back style doesn't lend itself to more formal occasions – so you might want to save them for leisurely activities and dressier events alike.
5. How drawstring bags can help make life easier when it comes to school or gym trips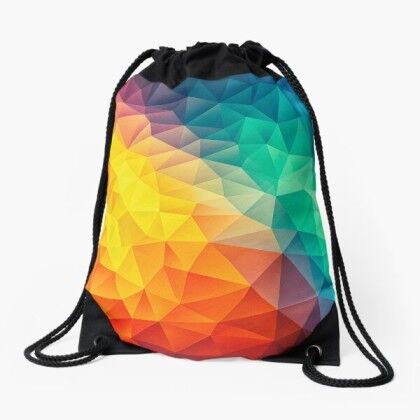 For gym-goers on the go, drawstring bags are an ideal choice. Lightweight and easy to carry around or store in small spaces, these handy containers offer more than just convenience. Their simple closure ensures quick access to your belongings while multiple compartments make organizing gear a breeze – so no matter what type of fitness activity you're doing, having all essentials within reach is guaranteed. Drawstring it up for unbeatable style & storage solutions at the gym.
Drawstring bags are the perfect choice for students of all grades, offering a convenient and affordable way to carry around school essentials while adding some personality. But for those carrying heavier books, student backpacks provide more relief from pressure on the back and shoulders than drawstring bags.
6. Tips on how to choose the right drawstring bag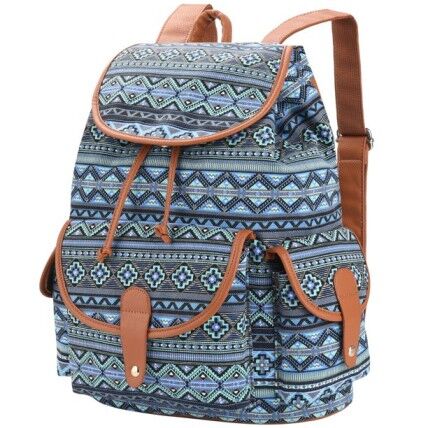 Finding the perfect drawstring bag can be a daunting task. When selecting a drawstring bag, size matters! Choose one that's not too large or small but just right to hold all of your essentials. You'll also want to consider the material, and pick something durable and suitable for how you plan on using it. And don't forget about those extra features – things like adjustable straps, waterproof materials and multiple compartments can make carrying items easier than ever before. Select one that reflects your unique personality, then take it a step further by researching reviews for an in-depth look at what other users have said about their experience with the product. With these factors taken into consideration, you'll be sure to make the best selection for yourself and enjoy all its benefits.
7. Conclusion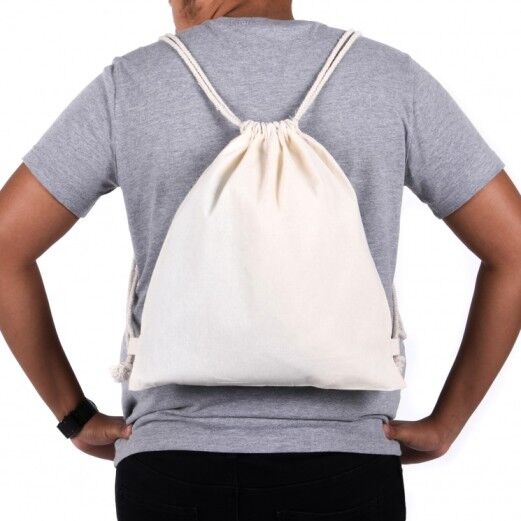 For students and gym-goers, drawstring bags offer the perfect combination of convenience, affordability, and customization options – all without compromising on durability. Lightweight yet strong enough to carry your must-haves for school or a workout session, these versatile bags come in various designs with features like adjustable straps and multiple compartments that can be tailored to suit individual needs. Perfectly suited for active lifestyles while being budget-friendly.
Ready to put your logo on the drawstring bags tomorrow? Starting a wholesale drawstring bag business with us couldn't be easier – fill out our simple form on the right side and your dream career is waiting for you to begin! Now is the time to get in on this growing trend.