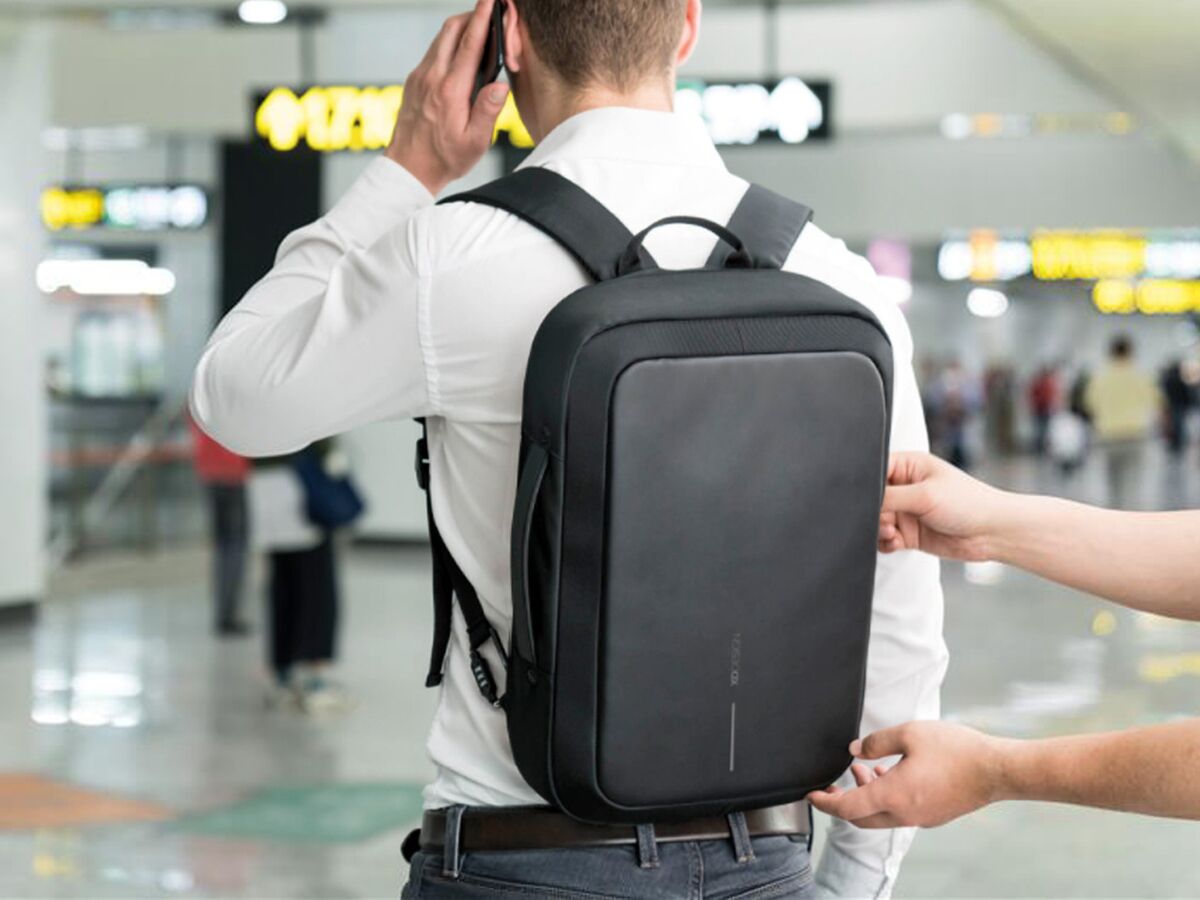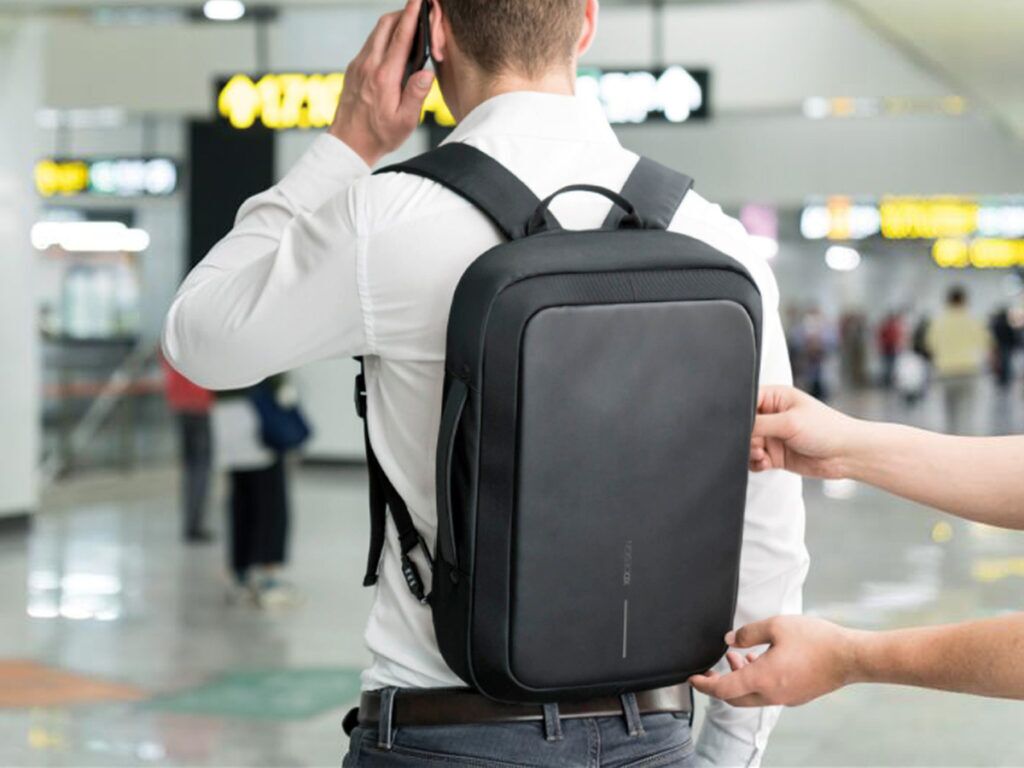 Are anti-theft backpacks worth it? Although it is usually more expensive than a regular backpack, it is always a good idea to carry an anti-theft backpack to protect your stuff if you want to visit a new place or travel to an unfamiliar country.
Theft is everywhere. Whether you are traveling, going to school, or going to work, everyone has the chance of encountering a pickpocket. Wallets, bank cards, laptops, tablets, and smartphones are the items thieves are attracted to. Anti-theft backpacks have come into being, but most people wonder how these bags work and if they are effective against theft. In this article, we will elaborate on how anti-theft backpacks work so that you can decide if you want to carry one of these bags.
1. What is an anti-theft backpack?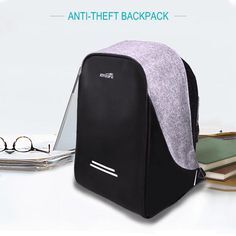 Anti-theft bags come in many varieties and can be purses, crossbody bags, laptop bags or business bags. At first glance, a theft-proof bag is no different from any other bag.
They are made of very durable and waterproof material, have some hidden pockets with locking zippers, and are also resistant to tears and knife cuts. This makes it impossible for thieves to cut through the backpack and steal your belongings. All these features make the anti-theft backpack the protector of your belongings!
2. How does it work?
Understanding how anti-theft packs work will help you understand the features and functions of anti-theft packs.
Anti-theft backpacks have special compartments that are completely hidden and can hold your important items. Some anti-theft backpacks have shoulder straps that can't be cut with a knife, which prevents thieves from cutting through the straps and stealing the bag directly from a crowded area. There are also more advanced security backpacks that use advanced technology, such as RFID interceptors.
2.1 Hidden compartment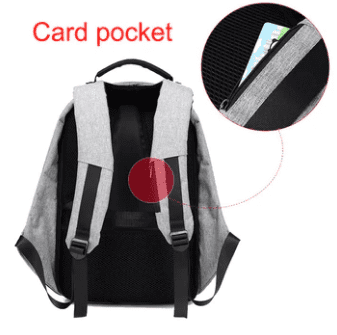 Most anti-theft bags look ordinary from the outside, but the interior of the bag will surprise you. When you open the backpack, you will see many hidden compartments which hide valuable personal items such as cell phones and wallets.
Since they are hidden compartments, it is necessary how to find them. The hidden compartments of anti-theft bags are covered with a fabric layer so that at first glance it looks as if there is no compartment
Hidden compartments are usually designed with zippers to prevent them from falling out of the compartment during carrying due to external forces and other factors. The interior of the backpack is designed with different compartments for different items, from medications to cards. Keep your belongings safe and organized.
2.2 Uncuttable Shoulder Straps
If someone tries to steal your bag, especially a crossbody bag, they may simply cut its straps and steal your bag with ease. Unfortunately, most crossbody bags have straps that are not cut-proof, while anti-theft backpacks have metal linings hidden inside the straps so they can't be easily cut while moving. We all know that thieves don't take long to cut backpacks, and once they realize that your backpack straps are not easy to cut, they will quickly give up and look for their next target. This kind of backpack is especially useful when going to crowded places, the more people there are, the greater the probability of theft.
2.3 Slash-proof body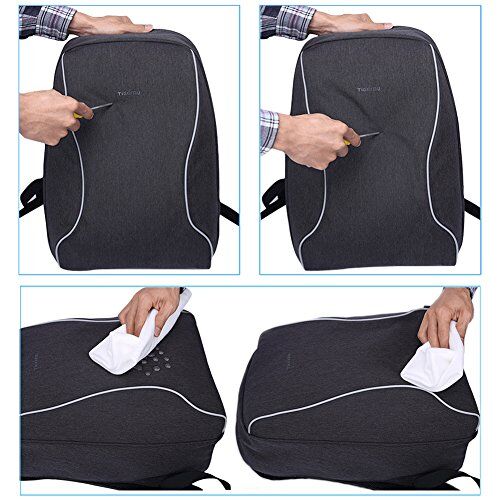 In addition to the strap, thieves may simply cut the bag, which is the oldest and most common way thieves steal so they don't have to open the zipper at all. One of the most impressive attributes of an anti-theft bag is the material it is made of. A good anti-theft bag body is made of military-grade, extremely scratch-resistant material that is nearly impossible for a thief to tear open quickly with a knife. With a cut-resistant fabric, the bag will not be cut by any sharp objects.
The best cut-resistant bag fabrics are reinforced with materials made from UHMWPE (ultra-high molecular weight polyethylene) and other technical fibers that are tightly knitted together on high-speed knitting machines. These fabrics can achieve the highest cut resistance rating —— level 5.
When you buy a security bag, check whether it is made of this material. Another option is a material called Kevlar. Kevlar usually only has a cut resistance level of 2, so some care is still needed when choosing.
2.4 RFID Blockers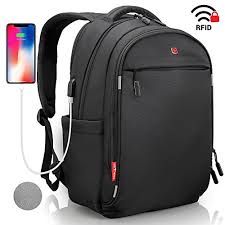 RFID stands for "radio frequency identification" and refers to the chips on your credit and other cards that carry sensitive personal information. All of your debit, credit and other related cards have chips that operate on a specific frequency. If criminals can use radio frequency identification (RFID) technology to find out what that frequency is, then they will be able to steal your credit or debit card numbers and use them for fraudulent purposes. Hackers and thieves access these frequencies in special devices called "RFID eavesdropping". They can then use your personal information to make purchases that you have not verified.
However, if your security package is equipped with RFID blocking technology, then you can protect your credit card and personal information.
2.5 Locking Clips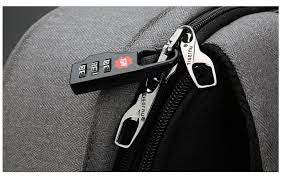 Locking the zipper can be a good way to prevent thieves from stealing. These clips and zippers are very durable, and although it is a bit of a hassle to lock the zipper, this extra step is quite worth doing compared to theft prevention.
3. Advantages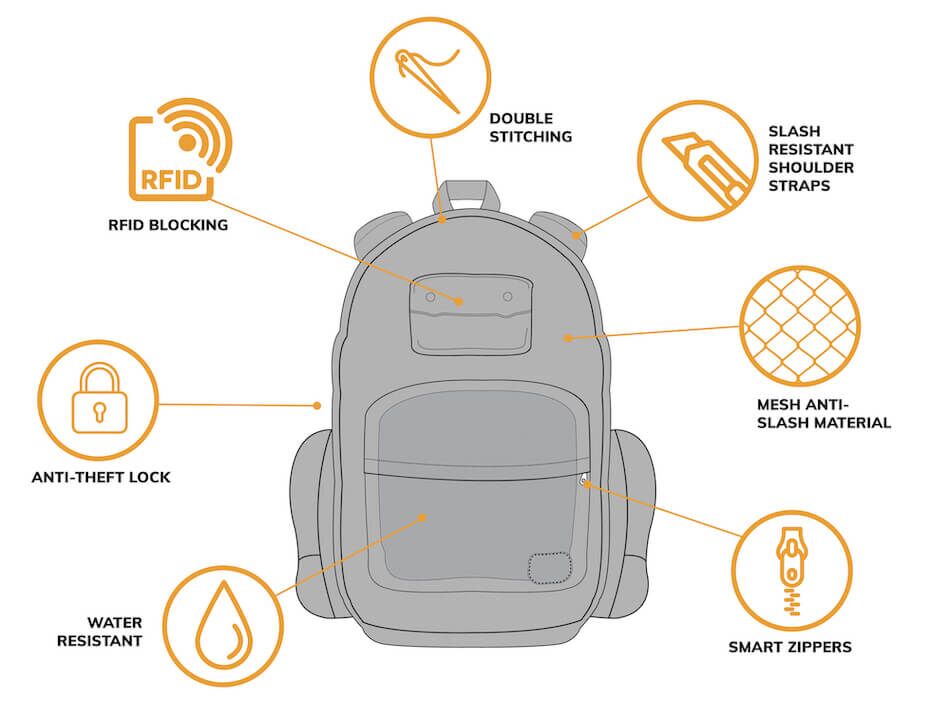 Good comfort: a lot of extra features than ordinary school bags, is not the anti-theft bag becomes very heavy? No, anti-theft backpacks are lightweight and comfortable and won't hurt your back when worn for long periods of time. Some backpacks have extra padding in the shoulders and back. The oxford and polyester materials used can also keep your back dry.
Durable: Anti-theft backpacks are made of materials that are highly resistant to wear and tear and are usually made of polyester, PVC, Oxford or RFID materials, so they can be used for a long time.
Functionality – Most anti-theft backpacks come with USB ports, so you can charge your electronics anywhere, anytime.
Security: It can protect your valuables very well.
4. Conclusion
If you are a cautious person who wants to minimize the probability of accidents, then the easiest way to do so is to purchase an anti-theft bag. Of course, if you feel you are careful enough not to need additional insurance measures, an ordinary backpack will do, so how you choose, depends mainly on your own needs.