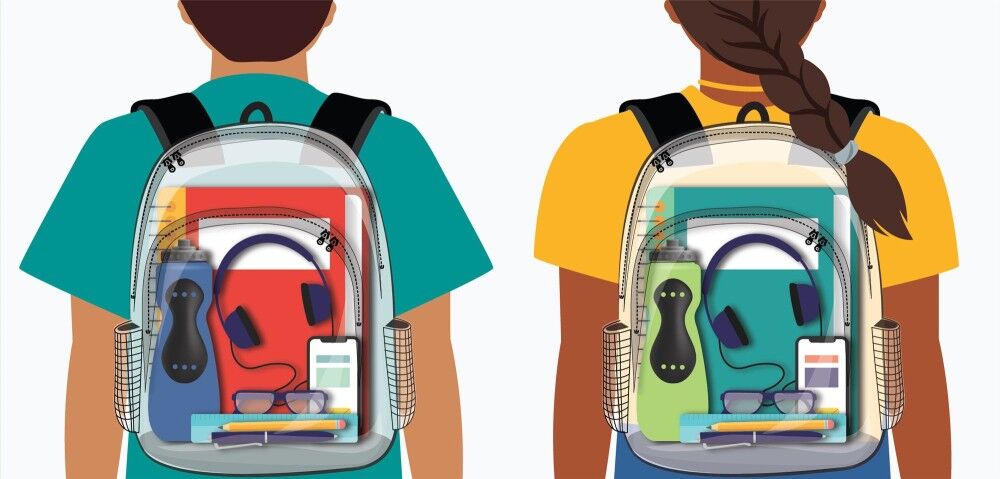 Clear backpacks have become increasingly popular in recent years, especially among students. On the surface, clear backpacks offer an efficient way to store your items while allowing you to easily locate what you need quickly. But there are some drawbacks that come with clear backpacks as well. In this article, we will explore both the pros and cons of using a clear backpack and discuss which scenarios make it most suitable for use.
1. Overview of clear backpacks
Clear backpacks are becoming increasingly popular due to their convenience and versatility. They offer an efficient way to store items while allowing you to easily locate what you need quickly. Clear backpacks come in a variety of sizes, shapes, and styles, so there is sure to be one that fits your needs. Whether it's for school, work, or travel purposes – clear backpacks can provide the perfect solution for carrying all your essentials in one place. The clear material allows you to see exactly what's inside without having to open the bag up every time – making it easier than ever before! Additionally, clear bags are often made from durable materials such as PVC which makes them highly resistant to wear and tear. This means they will last longer than most traditional backpack designs on the market today.
2. Pros of using clear backpacks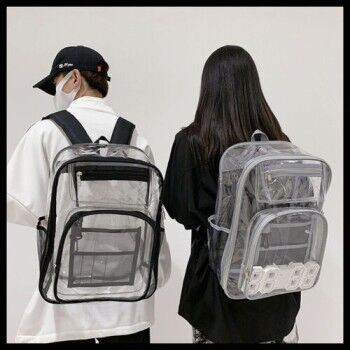 When it comes to clear backpacks, there are a lot of pros that make them an attractive option.
For starters, they offer enhanced security benefits in some settings – such as schools or airports. By having all items visible and easily accessible for inspection, these backpacks can help prevent weapons or other contraband from entering the building or being taken away without proper authorization.
Clear backpacks also allow authorities to monitor what people are bringing into the area easily and quickly – something else that can be beneficial when it comes to security and safety.
Additionally, because clear materials block RFID signal transmissions more effectively than other materials like canvas, denim, or leather, this could potentially help reduce identity theft in areas where credit cards and personal information might otherwise be stored in traditional opaque bags.
Clear backpacks are also helpful for students who want to find specific items quickly – eliminating the need to rummage through everything until you've found your desired item(s).
Additionally, if you're someone who likes changing up their style with different accessories on their bag (buttons/pins etc), they look great when paired with colorful accents which still creates a unique fashion statement while allowing others to see what's inside at a glance.
Finally, many clear backpacks come with features like compartments and zippers that allow individuals to organize the contents better without sacrificing accessibility or ease of use – making them very practical overall!
3. Cons of using clear backpacks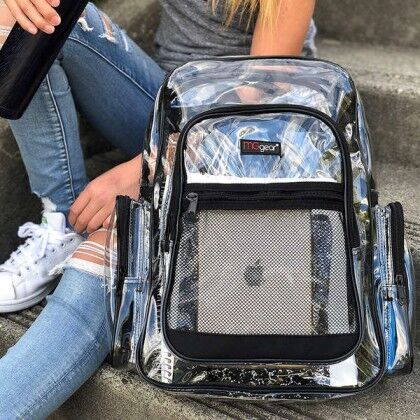 When it comes to clear backpacks, there are several cons worth considering.
First, they may not always provide the same level of security as other types of backpacks. This is because a person can easily see what's in your backpack and gain access to whatever items you are carrying around with you- which could potentially be stolen or misused.
Another potential con is that these bags often have much less storage capacity than other types of backpacks – meaning it can be difficult to fit all your items inside if you need more than just a few basic school supplies.
Clear backpacks can also get dirty easier due to their lack of color-absorbing properties so stains and marks may become visible over time depending on how well you maintain them.
Lastly, since these bags tend to be relatively new technology-wise (compared to traditional fabric or leather bags), they may cost more than alternative options on the market- making them an expensive purchase for anyone looking for an affordable yet durable backpack option.
4. Scenarios where clear backpacks are most suitable for use
Clear backpacks are most suitable for use in scenarios where security and visibility are paramount. For example, clear backpacks are often used by schools to ensure that students do not bring contraband, such as drugs or weapons, into the building. Additionally, clear backpacks can be used in airports as part of the TSA's 3-1-1 rule to help facilitate quick security checks without having to open and search every bag. What's more, when you go to amusement parks or concerts and other occasions that need to check the backpack, clear backpacks can save you a lot of trouble.
There really isn't an area where clear backpacks aren't suitable – from airports to classrooms, shopping centers to amusement parks. They really do serve every purpose! They offer convenience and practicality without sacrificing style or comfort – making them the ideal choice for whatever activity you choose.
5. Five popular clear backpacks recommended
Are you in search of the best and most reliable clear backpacks on the market today? If so, you have come to the right place! Clear backpacks are all the rage these days and it's no surprise when they offer a variety of benefits like increased security and stylish designs. Here is a list of the top five clear backpacks that provide a high-quality experience: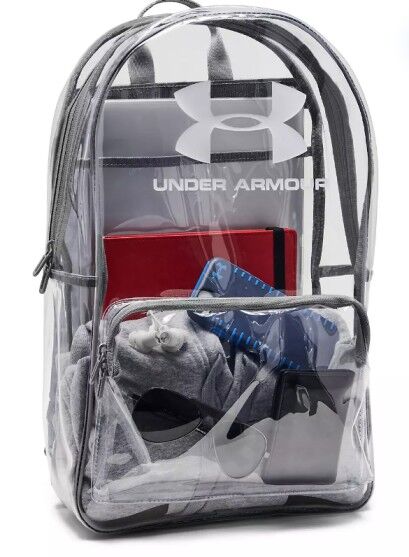 Under Armour Loudon Clear Backpack: This water-resistant and transparent backpack keeps your essential gear safe, accessible and stylish — with the added benefit of adjustable HeatGear® straps for a snug fit. Laptop included! Under Armour's unique logo on the front adds an athletic touch that is sure to turn heads everywhere you go.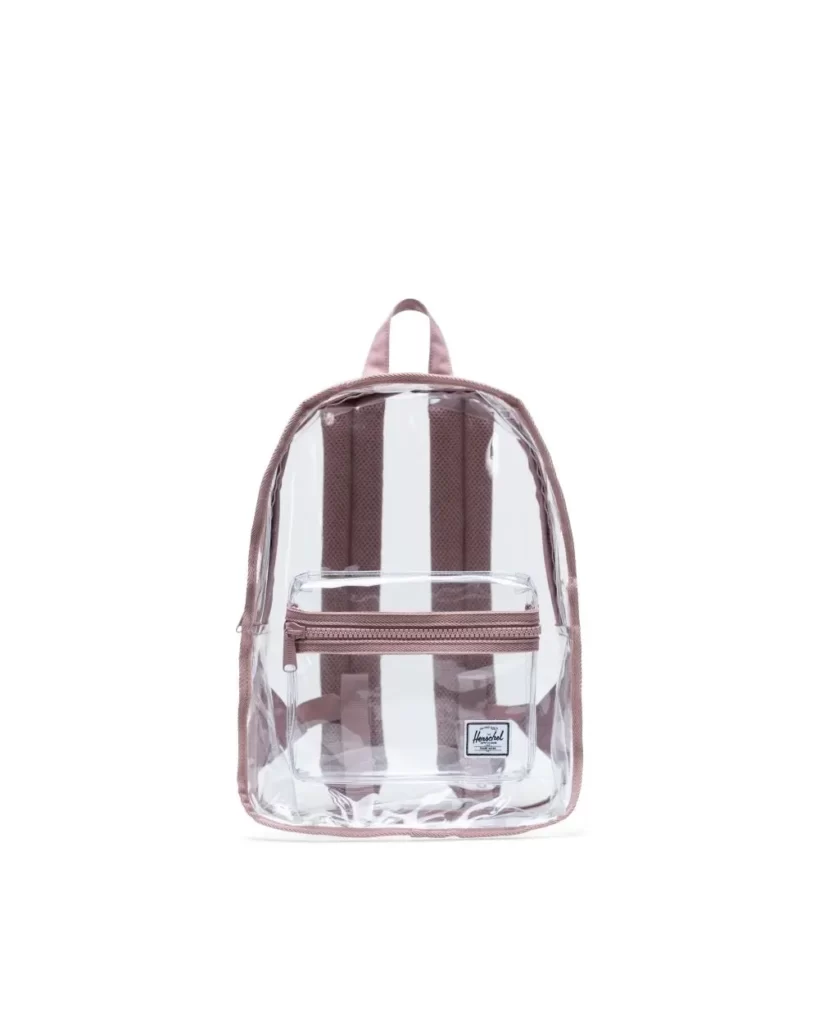 Herschel Classic Backpack Mid-Volume | Clear: This clear edition of Herschel's classic mid-volume backpack looks high-end without sacrificing practicality or features such as adjustable sternum support straps, air mesh padding, internal media pocketing and more! Plus its durable PVC material makes this backpack both fashionable and functional – perfect if you're looking for something reliable but also stylish enough to show off on campus too!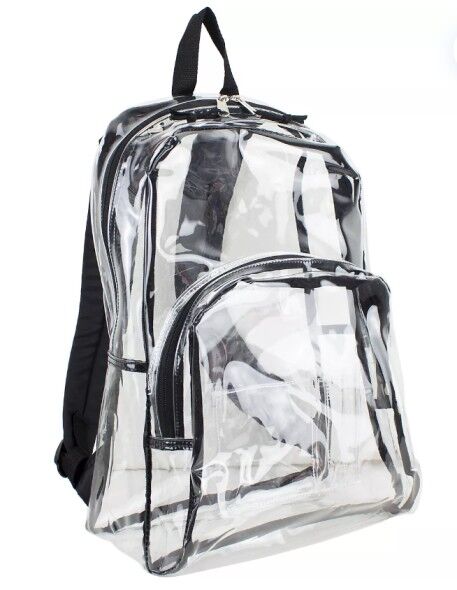 Eastsport Clear PVC Backpack The Eastsport Clear PVC Backpack is perfect for school, concerts or sports events! Made with 100% clear and durable PVC material it makes finding items easy. Inside its generous storage spaces are organized to keep all your essentials in their place while adjustable padded straps make carrying a breeze. Get ready to pack up quickly – the large main entry of this backpack lets you do just that – plus an added webbing loop allows for hanging on any hook easily too!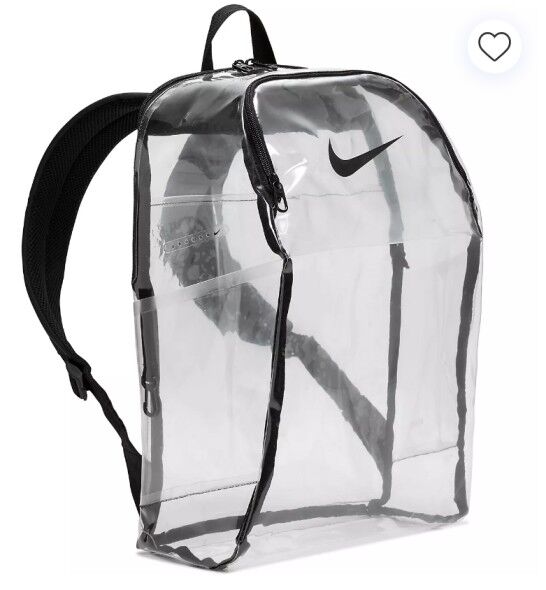 Nike Brasilia Clear Training Backpack: Get your workout routine kicked off with the dependable Nike Brasilia Clear Training Backpack. Perfect for all of your gear, this backpack is made from a sturdy 78% thermoplastic polyurethane and 22% polyester blend to keep everything securely stored away. Featuring adjustable shoulder straps so you can carry it comfortably, and an easy-to-see transparent design that lets you quickly locate whatever items need pulling out! With roomy pockets alongside the main compartment designed specifically for laptops or other electronics – there's plenty of storage space right at hand when packing up in no time flat – hit the gym now!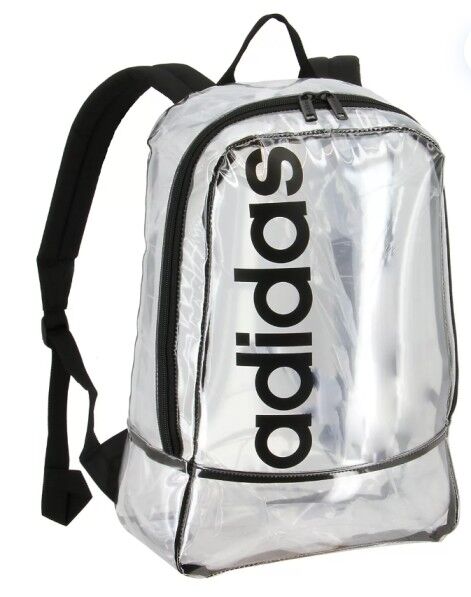 Adidas Clear Linear Backpack: Ready to hit the road? Grab your Adidas Clear Linear Backpack and you're good to go! This ultra-durable bag is crafted with TPU material so it can keep up wherever your adventures take you. With a large main compartment for stashing all of your gear, plus padded straps that ensure comfortable carrying – this backpack has got you covered!
6. Tips for choosing the right clear backpack to fit your needs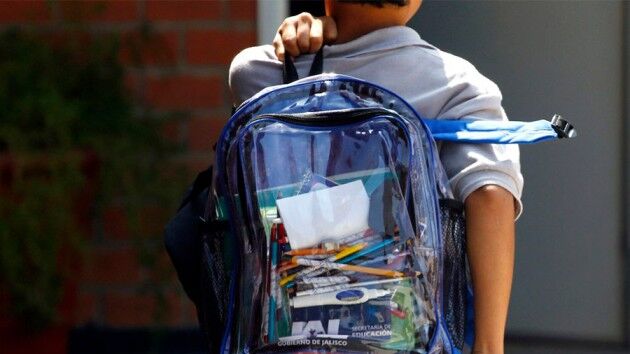 When shopping for clear backpacks, there are several important factors to consider. It's essential to choose a backpack that fits your lifestyle and meets your needs. Here are some tips to help you make the right clear backpack choice:
• Determine what you need the clear backpack to hold: Are you carrying a laptop, books, gym clothes and other items? Make sure your clear backpack has enough pockets and compartments to store all of your essentials.
• Choose an ergonomic design: You want your clear backpack to feel comfortable on your back or shoulder. Consider adjustable straps with padding as well as a breathable back panel to ensure maximum comfort.
• Go for clear design: The clear design allows you to easily access your items and minimizes the time spent searching for them. Some clear backpacks also feature an exterior pocket that lets you store items like keys or change, making them even more convenient.
• Make sure it is durable: Clear backpacks are usually made of clear plastic or PVC, which can be quite durable. Look for clear backpacks with reinforced seams and sturdy zippers to ensure you get a long-lasting bag that can withstand everyday use.
7. Final thoughts on clear backpacks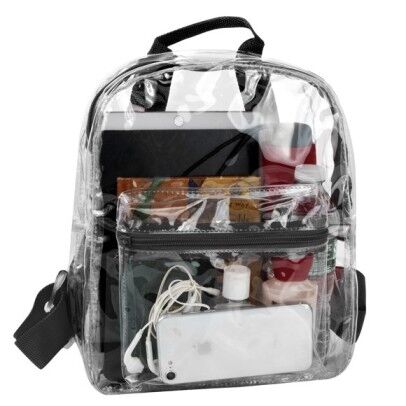 Taking the time to find the perfect clear backpack can ensure you have a reliable bag that meets all of your needs. With the right clear backpack, you'll be able to easily transport and store your essentials while looking stylish!
Hopefully, this article has helped shed some light on clear backpacks and their pros and cons. Clear backpacks are perfect for those who need an efficient way to store their items and easily locate what they need quickly. The clear design allows for easy access, but may not be ideal for those who are concerned about their privacy since everything inside will be visible from the outside. Ultimately, you have to decide whether clear backpacks are suitable for your needs or not. Consider all aspects discussed in this article when making your decision. Good luck!
Airscape Textile offers various kinds of clear backpacks for your choice, we provide ODM/OEM service, contact us by filling out the form on the right side, and start your clear backpack wholesaling business right now.